Roberta Williams
8552 SW Apple Way
Portland OR, 97225
Office: 503-297-2523
Direct: 503-709-4321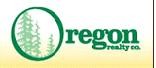 A Letter from Blake and Natalie
When we decided it was time to buy our first house we were excited but understandably intimidated. There was so much we didn't know! Thank goodness we had Roberta!
Roberta was wonderful to work with. She was our fearless navigator through the daunting process of buying our first home. We felt so lucky to have her on our team - and confident that we would find the perfect house, in the perfect location, for the perfect price with her guidance - and of course we did! Our first home is better than we could have imagined and we have Roberta to thank!
A Note From the Tanabe's
In the process of downsizing our home, Roberta Williams helped us look for a suitable house in the Portland area for about a year. During this extended time we came to know and appreciate her well. Her most impressive characteristics are a quiet determination to find what we want and to protect our interest. Roberta is a tireless worker and extremely knowledgable in real estate regulations. We will work with her for future real estate needs.

Dr. and Mrs Calvin Tanabe
2011
A Letter from the Kenyon's
October 2010
Roberta Williams changed our lives!! My husband and I decided to buy a home in these uncertain times and as first-time-homebuyers we were completely terrified! Roberta met with us and immediately made the process seem easy, fun and well, possible. We loved her vast experience in the industry and her willingness to patiently teach us the home-hunting process. We knew we could trust her to help us every step of the way. Because of Roberta, we have started our new phase as homeowners and we are living our dreams!!
--Shannon and Josh Kenyon
A Letter from Drew Werner
Dear Roberta,

I want to commend you for your excellent service in the search and purchase of my first home. I can't thank you enough for your professionalism, expertise, hard work, and most of all your patience. You went above and beyond what I was expecting and eventually got me into a house I didn't think I had a chance of owning. Your experience of the neighborhoods, home construction, and attention to detail was extremely valuable, guiding me to make the right decisions.
As you know, we definitely hit a few potholes during our journey! Your commitment, constant communication, and extensive knowledge of the business paved a much smoother road and kept this first time homebuyer from having a heart attack. Without a doubt, if I know anyone considering purchasing a home, I know the best person in the world for them to talk to.


Thanks again and best regards,


Drew Werner
Home Buyer Testimonial
"Roberta helped us find & buy our current home, and we plan to use her again next time we need to buy/sell. We interviewed several other local realtors and Roberta stood head and shoulders above the rest. She is very personable and enjoyable to work with, while at the same time maintaining a professionalism that you really want in your real estate representative. Since this was our first home purchase, we had lots of questions, and Roberta was very patient and thorough in explaining all our options to us. She was also very "connected" in using email for sending out electronic listings on a regular basis, in-car GPS for locating homes, and other up-to-date realty methods. We've referred several friends to Roberta, and plan to continue to do so!" Josh Tuttle, April 8, 2009
Home Seller/Buyer Testimonial
"Roberta is everything a real estate agent should be. She truly listens to your needs and works tirelessly to find the right fit no matter how long it takes. She is the epitome of patience! After a long search process Roberta helped us move into a neighborhood we had been coveting for a long time. She took a somewhat daunting process and turned it into a relatively pain-free one. She was there every step of the way and did a lot of the leg work for us, which made life a lot easier. Roberta is her client's advocate and always looks out for what is in their best interest." Akinobu Yokoyama, March 4, 2009