Roberta Williams
8552 SW Apple Way
Portland OR, 97225
Office: 503-297-2523
Direct: 503-709-4321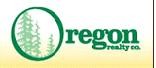 Dress For Success - Oregon
Dress for Success Oregon is a non-profit organization whose mission is to provide resources and support to help low-income women successfully enter the workforce.

Women are referred to Dress for Success through organizations including homeless shelters, domestic violence shelters and job training programs. Each client is offered professional clothing, make-up and hairstyling for a job interview, as well as assistance with resume preparation and other job search skills. Once employed, Dress for Success provides job retention resources, training and mentoring; as well as additional clothing. Volunteers and staff help clients not only look their best, but feel their best. Building self-esteem is an integral part of the program.

You can make a difference by volunteering, donating, and getting involved. For further information, go to
www.dressforsuccess.org/oregon
.
Women for Success - Portland
Like Dress For Success, Women for Success is a non-profit organization whose mission is to assist disadvantaged women enter the workforce successfully. Women for Success is an off-shoot of Dress for Success that aims to provide undergarments for low-income, local women.
I am an active member of the Portland branch of Women for Success and fully support the work that they do to help build the confidence self-esteem of these disadvantaged women. For more information, and to get involved, visit www.womenforsuccess.wordpress.com